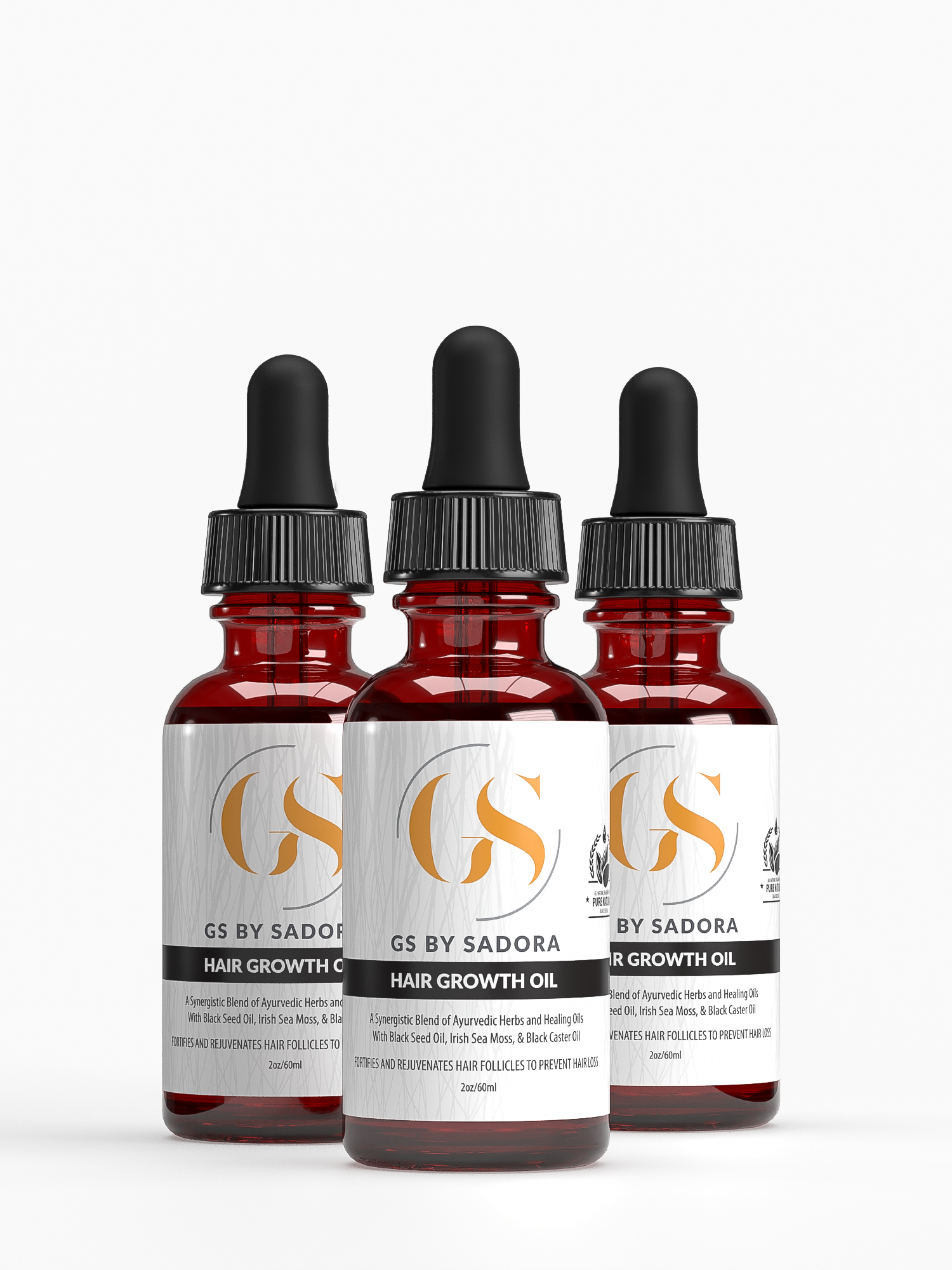 Have any questions?
I'm committed to doing everything I can to help you out.
If I have alopecia will your products work for me?

There are approximately 2.5 million individuals in the United States affected by alopecia, and a fraction of those individuals think they're out of options. But thousands of customers as well as myself are proof that you aren't out of luck.




As cliche as it might sound, its true - consistency and patience is key.

What exactly is the DHT stuff you're talking about?

DHT is the number one hormone that affects hair loss in both men and women. It can be triggered by many different factors like genetics, hormmonal imbalance, stress, poor diet, etc.

What is this 3% Procapil ingredient?

Procapil is a scientifically proven formula that naturally promotes healthy hair growth and gives the hair follicles strength. It also reduces hair loss.




Its formula combines vitaminated matrikine with apigenin and oleanolic acid, reducing the effects of DHT.

How would GS Growth Oil help my hair grow?

GS Growth Oil is a highly researched active botanical treatment that is formulated with all natural 3% Procapil. Our herbal complex includes high grade ingredients such as Black Castor Oil, Sea Moss, Amla Gooseberry and Rosemary to name a few.

What makes GS Shampoo different from the shampoos I get at the store?

Our Hair Growth Shampoo sets the tone for your wash routine so that your hair is ready and able to receive essential nutrients it needs to thrive. It starts by nourishing the scalp with vital vitamins and minerals to help reverse hair damage and heal the hair follicles.

Why should I use the GS Conditioner?

Most shampoos people use have chemicals that are rough on their hair follicles. Our conditioner protects the hair shaft from damage and begins the process of repairing your hair follicles.